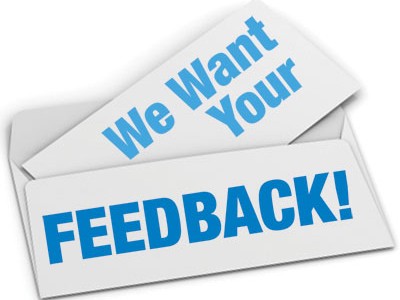 American Entertainment Services & Bostons Best Weddings would love to know your thoughts regarding the entertainment provided for you at your event. We would greatly appreciate it, if you could leave a testimonial below. Thank You
We would love your feedback!
Mike,

Thanks so much! You were a great DJ and on behalf of myself, Jason, and all the guests I would like to tell you we truly had a really good time. You were spot on with all the music selections, including dinner music, the dance music, and I even noticed you played "eye of the tiger" when we took our RIT picture with the tiger banner, that was awesome. The slideshow went off without a hitch, the up lighting looked amazing as well. You were a great MC and made the reception really fun. Thanks again!!!

Sincerely,
Jason & Sarah Smith
9/24/14
Priscilla Eaton Gabriel MICHAEL YOU DID AN OUTSTANDING JOB..MY PARTY GOT AWESOME REVIEWS..CANT WAIT TO BOOK SOMETHING ELSE..THANKS ALOT

Carrie & A.J. Burnett (Fox 25 News Meteorologist)...
Thank you so much for your fine services to our 1st annual spring social to benefit the Alzhiemers Association. The music was a great addition and Carrie and I are so appreciative! We were able to raise over $1200 for the association - a success we hope to build on next year. We'd love to have you back with us in 2011. Thank you Again! Best Wishes
Marcin Family
Dear Mike and Lauren, Thank you for providing "great " music at Karlia's Baptism celebration.
David B -
"Thank you guys very much for your services! You were the life of the party and there was never a dull moment. You kept everyone on their feet dancing and interacting. At the beginning of the night noone knew everyone in the room but by the end of the night everyone knew everyone and it was great because now each side of the family knows each other. Thank You"
Andy & Summer
" Just wanted to say thanks for helping making our special day a HUGE success! You did a wonderful job of keeping the guests entertained and laughing. We've gotten tons of compliments on how you did such a good job with the music, games, and keeping the crowd involved. It was a pleasure doing business with you and we send our deepest thanks! The wedding and reception was more than we could have ever imagined. "
Theresa and David S
Michael was awesome! Every request was played and we love how he interacted with our guests! Our reception was everything we expected and more thanks to Michael . "

Amber and Nathan Z
"Michael and Lauren were AMAZING DJ's!!! everything was perfect, music, timing and personality!! everything ... I couldn't imagine my reception any better than the way they made it!!! "
Andy & Summer
"Michael, I just wanted to thank you very much for everything you did and for going so over and above for the event. You were definitely the hit of the party and I received many comments regarding how it was their best event to date all because of you! :-)"

"DJ Michael was WONDERUL and everyone continually commented on how much they liked him! He was accommodating to our very particular requests and was very engaging and enthusiastic. I really enjoyed working with you and look forward to using you in the future. Thank you, again, for a superb experience! "
Doreen Roth-